Merry Christmas to you all!!!
I know it's Christmas Eve today but still... :) I hope that you all are enjoying your time with family today and tomorrow!!! What a wonderful time to celebrate the birth of our Savior!!!!!
We'll be opening out gifts tomorrow morning and the girls can not wait to open them up. We got them all wrapped last night and got them under the tree.
Our families and friends have been asking for new photos of the girls so I thought I'd post some pictures that I took of them from last Sunday as we were getting ready to go to Church.
Katherine, Leda and Sara... :)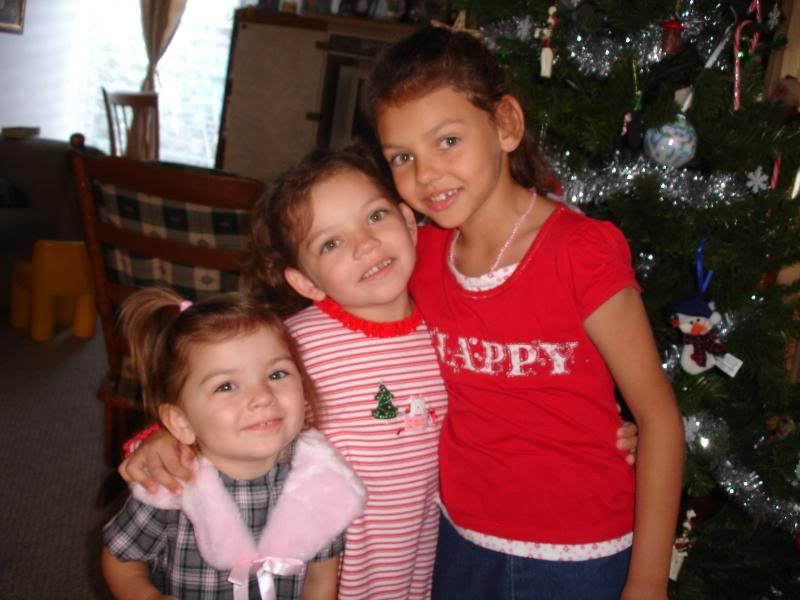 Merry Christmas to you all!!!!!!
Nadya :)