This was one of my last projects for the wedding that I was helping out with. I had a lot of fun doing it.
The wedding was June 27, 2009 and it was such a beautiful, personal and intimate wedding. No one had a dry eye in the room. It was just beautiful. You could just see God's presence in the wedding and the love that the groom and bride have for each other. I cried and laughed through the wedding ceremony and through the reception.
This is me and my husband at the reception with the bride and groom.
Bride and Groom right after the ceremony when people got to walk up to them and congratulate.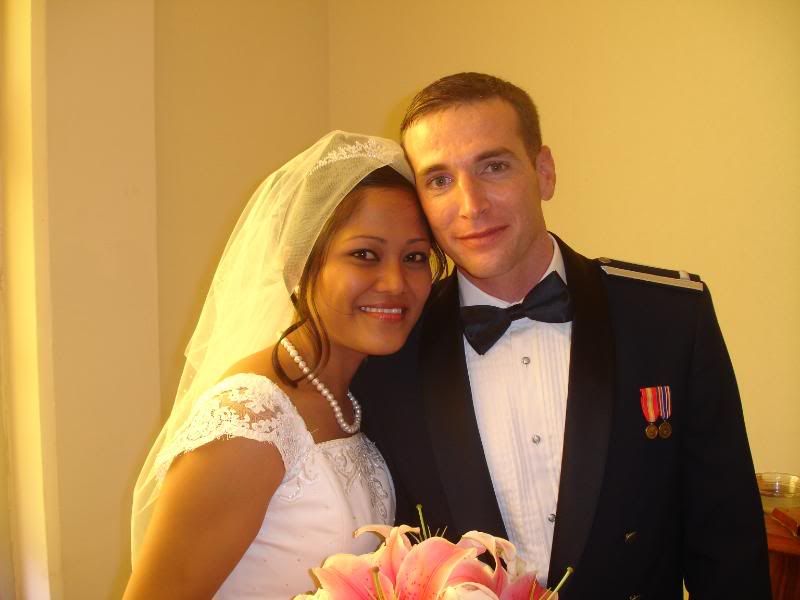 I just love these photos of them walking outside after the wedding ceremony.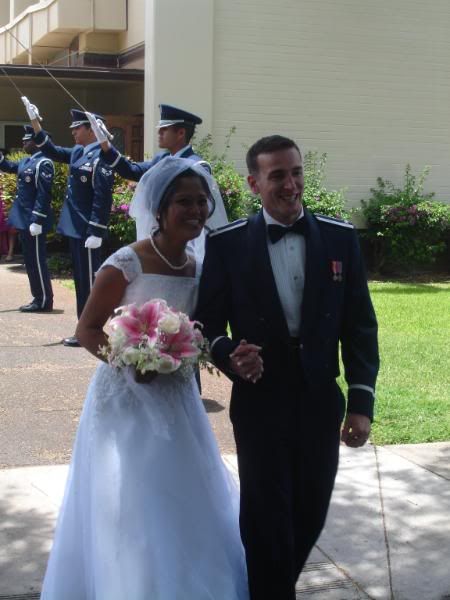 And here is the sign that I did for their car. We (the Bride helped) used a foam board to attach all of these fun things too and then the groom attached it to the car.
Used: Plantin SchoolBook, Lyrical Letters, Eccent Essentials cartridges.
Chocolate chalk.
Stickles.
Flowers.
Jewels for the middle of the flowers.
Close up of the corners.
And here it is on the car.
Thanks for looking!!! :)