I got the wooden boxes from Ben Franklin Craft Store again.
Painted with red and yellow acrylic paint. I actually had a friend paint them as I was working on more the one thing at a time and she offered to help. So that was a big help!!! :)
Used mod podge for the paper. Used lots of different cricut images and other die cuts that I had laying around.
I have one of the crayons boxes for my girls and they love it. The crayons don't seem to be getting broken. I like that part as I get tired of picking up little peaces from crayons.
Also used Prima flowers, bug brads, buttons, scrappers floss, stickles.
All kinds of papers.
Cricut cartridges that were used are: My Community, Life's a Beach, Doodlecharm.
Here are some pics... Again there's going to be a lot of pictures...
The set.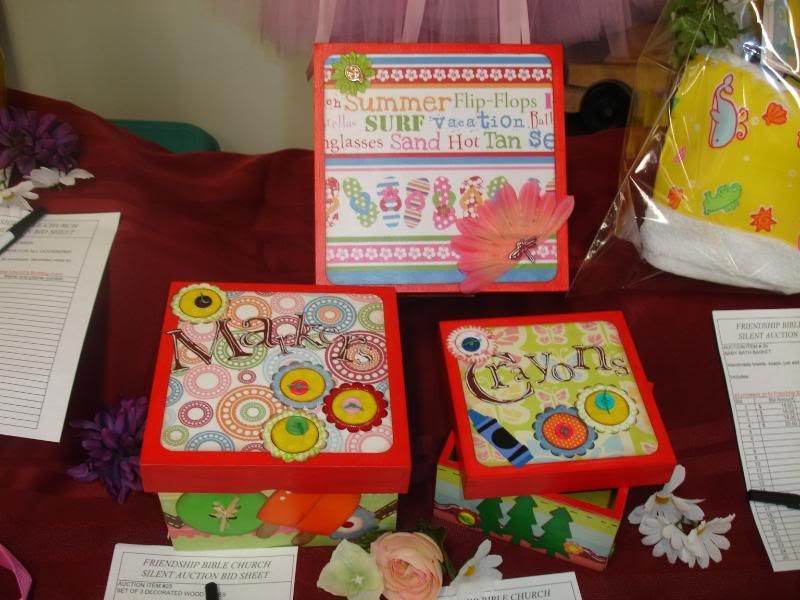 The large box, top.
The sides. All these images came from the "Life's a Beach" cartridge.
The middle box...
Sides.
Small box.
Sides.


Thanks for looking!!!

Nadya