I've been in a mood to scrapbook for about two weeks now or more. I've been using a lot of my scrap papers and other left over things from different projects.
This is one of my favorite layouts that I did so far.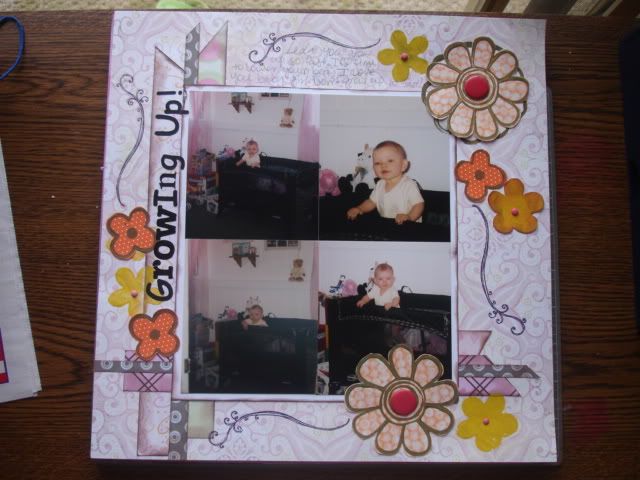 I used all kinds of things. CTMH stamps, MM foam stamps, brads, BG paper, LSS paper, CM ABC stickers and more.
Hope you like it.
You can click on the image to enlarge it.
Nadya :)