I've been altering practically anything and everything I see in the house... LOL:) You can say that I'm on a spree for altering things right now. But oh it's so much fun!!!!! :)
This is a box that I did for the girls to keep their crayons in. Our old box was getting really well... just old... I saw and idea at 2peace for a crayon box and I loved it. So I went to our local Ben Franklin and picked up this 4x6 or 6x4 wooden box with a lid... and it was only $3.99 so that was cool. :)
I used my cricut to cut out all kinds of images and the word "Crayons". I used Doodlecharms and Plantin SchoolBook cartridges.
Lots of all kinds of papers. White jell looking pen, some chalk and buttons... I love buttons right now. :) They are so adorable!!!!
So any ways, here are some pictures of my box... :)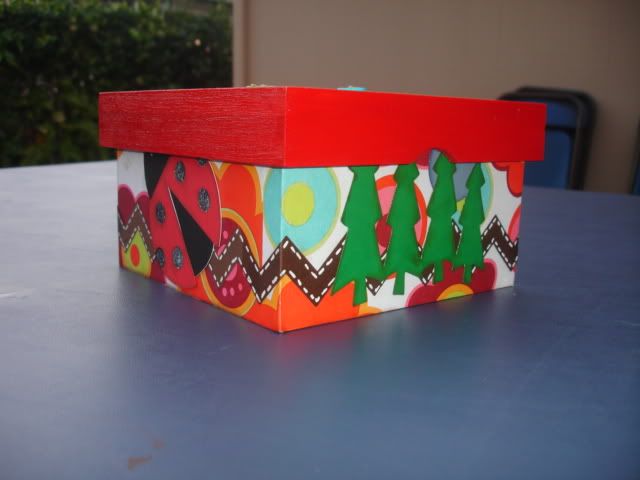 Make sure to come back... I'll be posting more fun things soon.. :)
Thanks for looking!
Nadya